From Awareness to Acceptance: Celebrate Autism Awareness Month This April
April 26, 2023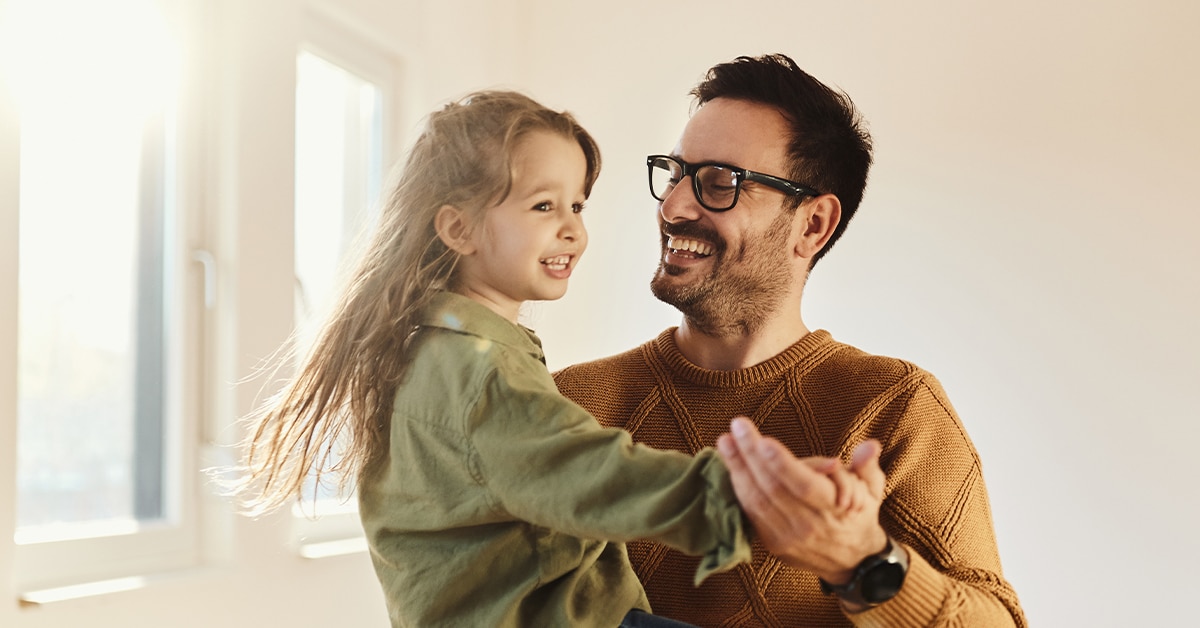 Since our inception in 2005, Butterfly Effects has improved the lives of more than 10,000 families affected by autism. Today, we are a national leader in applied behavior analysis (ABA) therapy, the most frequently recommended option for autism treatment.

This Autism Awareness Month, we invite you to learn more about Butterfly Effects and how our family-centered approach to ABA therapy makes a meaningful difference in the lives of children with autism and their loved ones.

As society's perception of autism continues to evolve, some organizations now refer to Autism Awareness Month as Autism Acceptance Month – a perfect reminder that all people with autism deserve acceptance and inclusivity.

What is autism?
Autism is a neurological and developmental disorder that affects how people interact with others, learn, communicate, and behave. Autism rates in the United States continue to climb at unprecedented levels. According to the Centers for Disease Control and Prevention (CDC), autism now affects one out of every 36 children in the United States. Back in 2000, it was one out of every 150.Because autism is a spectrum disorder, each child with autism has their own set of strengths and challenges. The ways that children with autism solve problems, socialize with others, and manage their behaviors range from highly skilled to severely challenged. Some children require significant daily support, while others learn to live completely independent lives.The signs of autism usually appear by age 2-3, although some appear even earlier. Research shows that early intervention for children with autism is key to long-term success – and that's why Butterfly Effects exists.
The history of Autism Awareness Month
Autism Awareness Month began back in 1972 as National Autistic Children's Week. The Autism Society founded the event to increase awareness about autism and spark change in schools, medical facilities, and communities. Historically, most autism awareness campaigns have focused on the increased number of people with autism or finding a "cure" for the disorder.Today, most Americans are well aware of autism. During Autism Awareness Month, many homes, buildings, and other landmarks glow with blue lights as part of the Light It Up Blue campaign created by Autism Speaks (another autism advocacy organization). Donations are raised, social media posts are shared, and rallies are held. However, many people still do not fully understand how autism affects children and their families in their daily lives.
From awareness to acceptance
Over the past decade, many autism advocacy organizations have shifted away from the term Autism Awareness Month and started using Autism Acceptance Month in its place. The Autism Society of America officially made this change in 2021.What's the difference? Instead of focusing solely on awareness, Autism Acceptance Month supports the rights, perspectives, and needs of all autistic people, wherever they may be on the spectrum. The goal is to help us all view autism as a part of human diversity and autistic people as a welcome part of our community.Butterfly Effects has always promoted the acceptance and inclusion of children with autism. Going beyond the color blue, our butterfly logo was chosen to symbolize love, rebirth, and metamorphosis. The name Butterfly Effects and our logo both represent our deep commitment to helping families create lasting change through ABA therapy.
Benefits of a family-centered approach
First and foremost, ABA therapy focuses on the individual needs of each child. At Butterfly Effects, we begin by carefully assessing the child's skills and problem behaviors, revealing what things they can already do and what still needs to be taught. We also understand the vital role that family plays in a young child's life, and we believe that successful ABA therapy is a collaborative effort between our treatment team and the child's family.Unlike most other forms of therapy, where services are delivered during short periods of time, ABA therapy delivers a consistent approach throughout the child's day – especially when parents and caregivers have the tools they need to continue making progress at home.Working together, we create a treatment plan and environment that meets the family's specific goals and priorities, helping the child learn functional communication, develop meaningful relationships, minimize inappropriate behaviors, and more.
Join the fight for autism awareness and acceptance
Whether or not autism touches your family, there are many ways that you can help increase autism awareness and promote acceptance for all people with the disorder – not just in April, but all year long.
· Attend an autism event in your community to show your support
· Speak out about autism to help eliminate the stigma often associated with it
· Share #AutismAwarenessMonth or #AutismAcceptanceMonth on social media
· Do you have a child with autism? Share your family's story and make your voice heardButterfly Effects currently provides in-home and clinic-based ABA therapy in 12 states.
To get started and learn more about services in your area, visit us online now.