Efficacy of ABA Intervention
March 30, 2023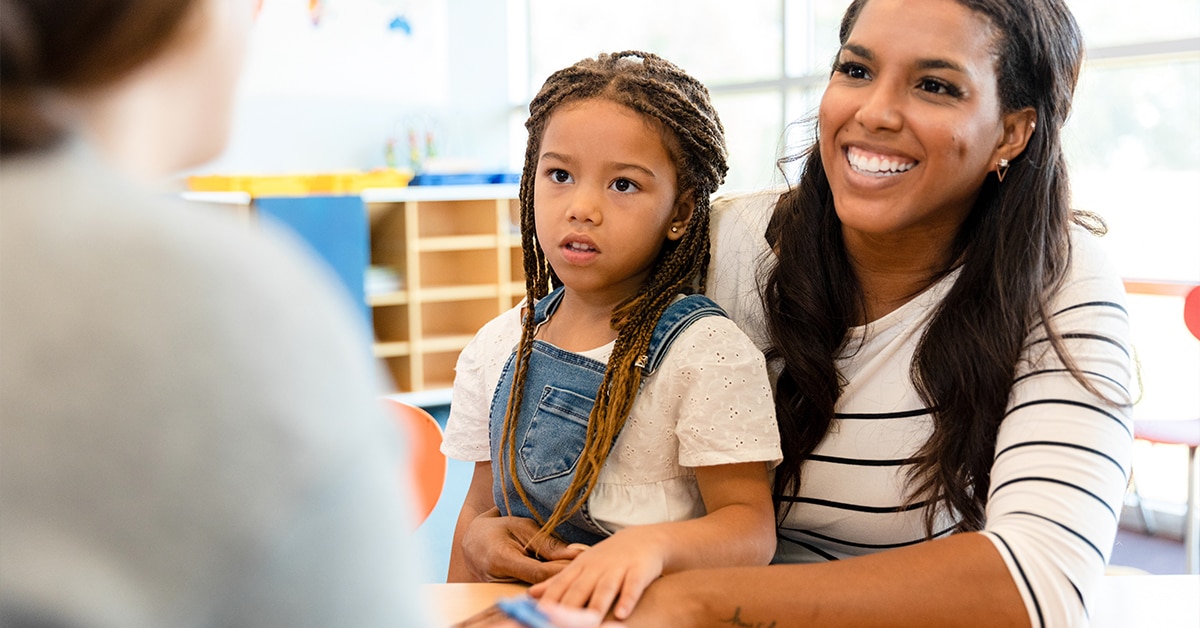 Butterfly Effects can sum up the efficacy of ABA intervention in two simple words: it works.

As one of the nation's leading ABA therapy providers, Butterfly Effects has a long history of improving the lives of children affected by autism through our family-centric ABA approach.

Every child is unique, and the beauty of ABA intervention is that it's not a one-size-fits-all solution. ABA therapy is rooted in science and research, but it can easily be modified to fit a child's specific needs – whether it's a young child preparing for kindergarten or a teenager struggling with their independence.

Learn more about the efficacy of ABA intervention for children of all ages and how the skills taught by Butterfly Effects help children and families thrive.
The Success of ABA Therapy

ABA (or applied behavior analysis) therapy is considered one of the most effective therapies – if not the most effective therapy – for improving social and communication skills and reducing problem behaviors. It's also the therapy most supported by the Centers for Disease Control and Prevention (CDC), the National Institutes of Health (NIH), the U.S. Surgeon General, the American Medical Association, the American Academy of Pediatrics, and many other reputable sources.The focus of ABA therapy is teaching children how to be the very best version of themselves, wherever they may fall on the spectrum. And it works – with a nearly 90% success rate, ABA therapy is often considered a go-to plan for families after their child receives an autism diagnosis.
Why ABA Therapy Is So Effective
There are different schools of thought on why ABA therapy is so effective, but most agree that flexibility is key. Various ABA therapy techniques play a role in understanding and changing a child's behavior, but the flexibility of these techniques allows us to:· Create an individualized program designed specifically for the child
· Teach a variety of skills that are useful in everyday life
· Break down large skills into smaller steps that the child can master through positive reinforcement
· Provide therapy in various locations, including the child's home
Where Our Family-Centric Approach Comes In
At Butterfly Effects, we believe that family plays a huge role in the effectiveness of ABA therapy. After all, family members are a child's most constant and important teachers. To us, ABA therapy is a collaborative effort between our treatment team and your patient's family. Working together, we can create an environment that promotes meaningful learning opportunities and experiences for the child – both in therapy and at home.
ABA Therapy Teaches Real-Life Skills
Butterfly Effects uses ABA therapy to teach children with autism many life-changing skills, such as:
Social skills – Initiating with peers, understanding friendships, practicing good sportsmanship, and learning peer preferences
Communication skills – Asking meaningful questions, using language to learn, understanding verbal and non-verbal communication, problem-solving, and decision-making
Daily living skills – Personal self-care, dental care, choosing appropriate clothing, self-feeding, and fine motor skills
School skills – Independently completing tasks, listening to instructions, learning school routines, and retaining information
Children also learn how to replace problem behaviors like tantrums, noncompliance, or aggression with:
· Asking for help
· Self-managing their emotions
· Coping strategies
· Following schedules and routines
Want to See the Efficacy of ABA Intervention in Action? Tell Your Patients
About Butterfly Effects
Butterfly Effects has a long history of improving the lives of children through ABA therapy and our family-centric approach, serving more than 10,000 families since our inception in 2005. We'd love for your patients to be next.The sooner a child begins ABA therapy, the greater their chances for learning and progress. To learn more about Butterfly Effects, visit us online today