Fall Activities For Children Affected By Autism
October 19, 2021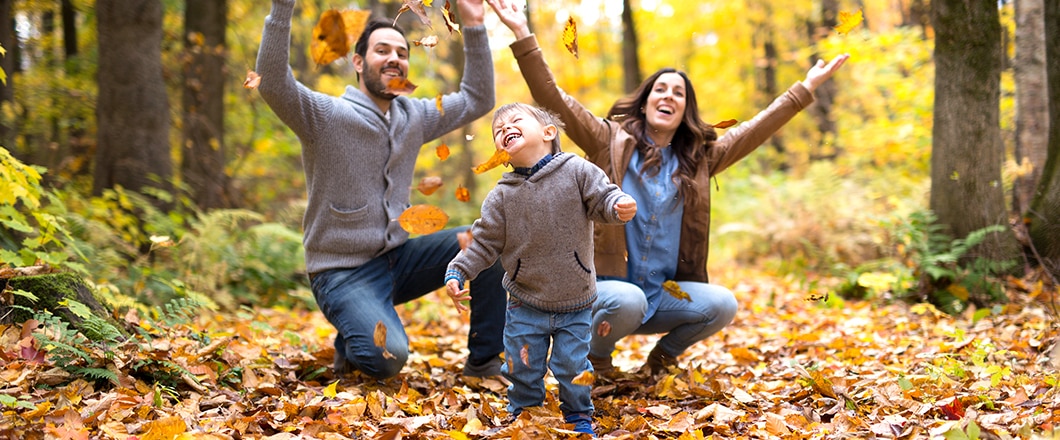 Fall is one of the most beautiful times of the year! Have you been looking for a few simple, yet fun and engaging fall activities? Well, look no further.
1. Go for a walk. Take a walk around your neighborhood and talk about the changing sensory experiences autumn weather brings. Step on a crunchy leaf, describe the changing colors of the trees, and talk about being able to feel the cooler air.
a. For younger children, narrate the experience with short, descriptive statements.
b. For older children, use this as a no-stress time to work on conversational skills. Leave the cell phone at home! Conversations while walking are great because they take away the pressure to follow body language rules. Your child doesn't need to worry about eye contact, having a still body, or maintaining non-verbal communication cues. You can focus on the words and relationship-building that having a meaningful conversation brings.
2. Decorate a pumpkin. Kids can engage in many sensory & motor experiences with pumpkin painting or carving! Let them touch the ooey-gooey seeds and string, have them practice fine motor skills with a child safe pumpkin cutter, or let them practice drawing skills by copying a pumpkin sketch onto a real pumpkin. Little less mess? Try pumpkin painting with washable paints!
3. Feeling crafty? Make a paper chain! Cut orange and black construction paper into long strips, 2-3 inches wide. Make a circle by bringing the ends together and stapling or gluing them. Loop the next strip through, making the circle and fasten it as well. Keep going.
a. For younger children, this is a great opportunity to practice supported motor skills (never leave kids alone with scissors or glue!). Talk about colors and patterns.
b. For older children, start a "gratitude chain". Have them write or tell you something they are grateful for to add to each link of the chain. Have a contest to see who can make the longest one. Winner gets to select a fun fall dessert recipe to try with the family. A plus, you have a jump start on Thanksgiving decorations 😉
Ashley Gomez, BCBA, Senior Regional Director, North Carolina (Triad)