Happy Holidays Butterfly Effects family!
December 21, 2021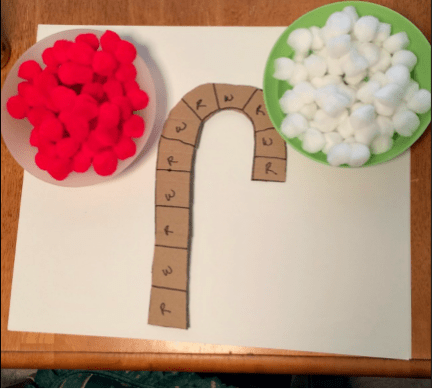 Happy Holidays Butterfly Effects family! The holidays are a fun time of year to build memories with those you love. However, these times can also bring stress and uncertainty. Your child's routines are interrupted, new people may be coming to your home, you may be traveling, and all in all things are just a little bit different. Please read below for tips to make things a bit merrier and brighter during the holiday season.
Priming your children for upcoming changes is always a great idea! Explain to your child in simple, straightforward language such as, "We are going to Grandma Patty's on Friday", while showing them a picture of Grandma and her house. Giving children advance notice of what is to come (to the best of your ability) can help them feel safe and secure when the event occurs. Using a calendar or other visual tool to explain when the change is to be expected also helps!
If you are traveling or people are coming to your house, you may want to reserve a special activity with their favorite items to do once you get there, or guests arrive at your home. If your child is in a new place or new people are in their home, it would help to pair their favorite activity (for example, building with kinetic sand), with the people/places that are unfamiliar. Using this "pairing" strategy with a favorite activity can help your child feel more comfortable in a new place or with unfamiliar people.
We have also included festive arts and crafts project for you to try at home!
Pom Pom Candy Cane
Materials Needed:
Red pom poms
White pom poms
Carboard sheet
Sharpie or black marker
Craft Glue
Red (or other festive) ribbon
Steps:
Draw the candy cane onto the piece of cardboard. As you draw the lines for the red and white sections of the candy cane, label each section R & W alternately. This will help guide even young children in how to recognize letters, colors, and patterns.
Cut the candy cane out of the cardboard.
Put the red and white pom poms in two separate bowls.
Working with your child, squeeze glue onto one section at a time and then let them stick on the pom poms. You might want to help, not because they will need it. Only, that kids seem to think crafts are more fun when Mom or Dad do it with them.
Work your way up the candy cane until each section is filled with pom poms and the candy cane… looks like a candy cane.