State-of-the-Art Autism Center Opening in Deerfield Beach
December 2, 2021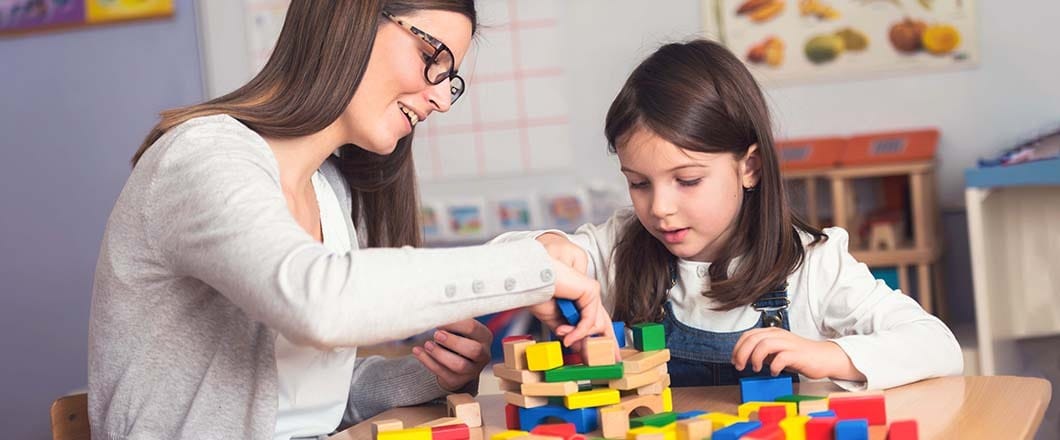 Butterfly Effects, one of the nation's leading ABA therapy providers, is now accepting enrollment for its first Florida facility
DEERFIELD BEACH, FL — Dec. 2,2021 — Butterfly Effects, a national leader in autism spectrum disorder (ASD) treatment, is now accepting enrollment for its brand-new applied behavior analysis (ABA) therapy center in Deerfield Beach, Fla. The spacious state-of-the-art facility, opening in January, will be the company's first Florida center.
Located at 350 Fairway Drive, Butterfly Effects' Deerfield Beach center will cater to local children affected by ASD ages 2 to 5. Overseen by a team of highly qualified clinicians, the center's Ph.D.-developed full-time curriculum, specially designed learning environment and strong family-involvement initiatives set its program apart from any competitors.
"We believe we are offering a superior product," said Dr. Steve Woolf, BCBA-D, president of Butterfly Effects. "It's very different from a traditional ABA center in the way we designed it."
While the Deerfield Beach location will be Butterfly Effects' third center in the United States, the company has been a leading provider of in-home ABA therapy for more than a decade. Since its founding in 2005, Butterfly Effects has served more than 10,000 families in 12 U.S. states and currently services more than 100 families in the South Florida region.
The company is now expanding its center-based services to support local families in a new way. While home-based ABA therapy is proven highly effective, center environments provide an alternative setting for younger children affected by ASD. Center-based services offer stable, consistent, well-equipped therapy and learning environments free from unpredictable distractions. Depending on the curriculum and design, a center can also facilitate a smoother transition to a traditional school environment and give families peace of mind knowing their child is well cared for and receiving specialized expert 1:1 care on a daily basis.
"There is a huge need in the community for this center and these highly-advanced services," said Dr. Woolf. "Opening this new, specially designed center allows us to serve families with young children affected by autism in a different way."
Butterfly Effects' new Deerfield Beach Center has been meticulously designed to target crucial developmental skills. Housed in a completely remodeled space, the beautifully and expertly appointed open-classroom setting provides a clean, modern, safe learning environment.
Each learning area within the space was designed by a team of experienced Board Certified Behavior Analysts and doctorate-level BCBAs. These engaging dedicated areas include:
An interactive technology center with advanced touchscreen SMART Board technology that mimics a group elementary school setting
A language enrichment corner filled with age-appropriate books and comfortable seating options
Flexible group learning spaces with round tables and classroom chairs, ball chairs and wobble chairs for play-based activities with peers
Semi-private learning pods for 1:1 structured teaching with a therapist
A modern, attractive imaginative play area with a pretend kitchen and store, dress-up clothes and numerous other toys to encourage dramatic play with items and tools used in everyday life
Fully equipped sensory and gross motor zones that allow for development of motor skills such as jumping, balancing and hopping
"There is a 'wow' factor to this center," Dr. Woolf said. "With these unique learning areas, our kids will be actively engaged in the environment throughout the day."
Through early intervention in Butterfly Effects' Deerfield Beach center program, the ultimate goal is to transition children affected by autism into mainstream schooling for kindergarten with minimal special education support. Butterfly Effects also differentiates itself with its strong family-involvement approach: The center will strive to support and empower enrolled families through monthly on-site parent training sessions and in-home visits with a BCBA.
Butterfly Effects' full-time Deerfield Beach center ABA therapy will run from 7:30 a.m. to 4:00 p.m. Monday to Friday. Future planned additions include an afterschool program for elementary- and middle school-aged children, Saturday hours and space expansion. ABA therapy is a covered healthcare service and Butterfly Effects accepts most major insurance providers.
For more information on the center and enrollment, call 888-880-9270 or email clientservices@butterflyeffects.com.
About Butterfly Effects: Headquartered in Deerfield Beach, Fla., Butterfly Effects is a national leader in autism spectrum disorder treatment. Since its founding in 2005, Butterfly Effects has served more than 10,000 families in 12 states. For more information about Butterfly Effects, visit www.butterflyeffects.com.
Media Contact: Todd Templin
954-370-8999
ttemplin@boardroompr.com