Frequently-asked questions about ABA therapy
January 9, 2023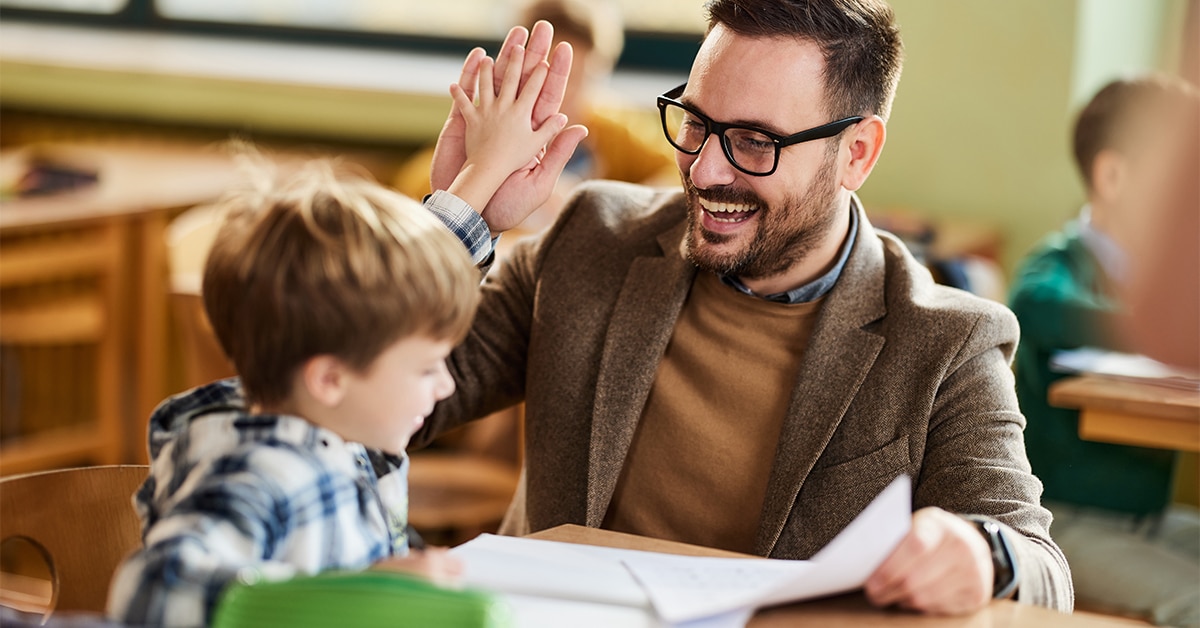 Butterfly Effects is one of the nation's leading ABA therapy providers, serving more than 12,000 families since our inception 2005. We have a long history of improving the lives of children affected by autism through our family-centric ABA approach.
Once a child is diagnosed with autism, families will have many questions and concerns. Keep reading to see the 14 FAQs about ABA therapy and how the services provided by Butterfly Effects help children with affected by autism thrive.
1. What is ABA?
Applied behavior analysis (ABA) is an evidence-based method used to improve or change specific behaviors. ABA therapy teaches children by breaking down complex tasks into small and discrete instructional steps. These small steps build on each other toward mastering a complex goal such as functional communication. ABA therapists use praise or favorite items to build on the child's progress as they master these small steps.
The ABA methodology is considered the "gold standard" of treatment for children affected by ASD. According to the American Academy of Pediatrics: "The effectiveness of ABA-based intervention in ASDs has been well documented through 5 decades of research by using single-subject methodology and in controlled studies of comprehensive early intensive behavioral intervention programs in university and community settings. Children who receive early intensive behavioral treatment have been shown to make substantial, sustained gains in IQ, language, academic performance, and adaptive behavior as well as some measures of social behavior, and their outcomes have been significantly better than those of children in control groups."
2. What does ABA therapy look like?
ABA therapy starts with establishing trust, rapport, and security with a child and family. The rapport building that starts the teaching relationship between the ABA therapist and child. After a trusting relationship is established, the ABA therapist provides one-to-one instruction to the child based on the goals identified by parents, referring physician, and BCBA. The one-to-one instruction is designed to "fun" and utilize many play-based routines.
Some of the things we teach in ABA therapy include:
Impulse control
Communication skills
Social play
Sharing and taking turns
Tolerance of others
Patience
Daily living skills (such as personal hygiene and toilet training)
Positive reinforcement is one of the main strategies used in ABA therapy. Each time the child uses a goal behavior or skill successfully, they get a reward (such as praise or a toy). With continued practice, the child learns to replace their inappropriate behaviors over time.
3. What's the difference between ABA and play therapy?
Play therapy is a type of therapy where a therapist uses play, toys, and games to help the child explore, express, and safely experience the emotional difficulties they are experiencing. ABA teaches functional and specific skills that will eventually lead to personal independence in the child's community. Examples include, making friends, effective communication, self-management, sharing, following simple directions, and asking for help.
4. What are the outcomes for ABA?
ABA therapy interventions are effective for improving language, cognitive abilities, adaptive behavior, and social skills, and reducing anxiety and aggression.
According to the National Institute of Mental Health "Among the many methods available for treatment and education of people with autism, applied behavior analysis (ABA) has become widely accepted as an effective treatment."
5. What ages can benefit from ABA?
Children and adults of all ages benefit from ABA-based treatment. However, the ideal age to start ABA therapy is between 2-6 years old –the earlier, the better as research supports that early intervention works. Older children and teens can still benefit tremendously from ABA therapy as well.
6. Does ABA help with behaviors that are harmful or destructive?
Yes, ABA therapy is used to treat a wide range of problematic behaviors, including non-compliance, tantrums, self-injury, property destruction, and aggression. These behaviors require focused attention for obvious reasons, including the child's safety and the safety of others. Through Butterfly Effect's ABA therapeutic approach, the child learns to stop using harmful or destructive behaviors to communicate their wants and needs.
7. What is early intervention?
Research shows that early intervention for autism – which is treatment at the earliest possible age – is likely to have major long-term positive effects on the child's symptoms and skills later in life. Ideally, early invention for autism occurs at or before preschool age, when the child's brain is still forming.
8. Who benefits from ABA?
Children with autism benefit greatly from ABA therapy provided through Butterfly Effects. Everyone in the child's life also benefits, including their family members, friends, teachers, caregivers, medical providers, and more.
9. Who is eligible for ABA?
At Butterfly Effects, we treat anyone from ages 1 to 25 who is diagnosed with autism by a medical provider.
10. Is ABA therapy covered by insurance?
Autism coverage is now required in all 50 states although the exact coverage my vary. The majority of insurance plans across the US cover ABA therapy. Butterfly Effects works with hundreds of insurance companies across the nation and can conduct a verification of benefits to inform you of your specific ABA benefits.
11. How is an ABA treatment plan determined?
As soon as the child is diagnosed with autism and the insurance and referral process is complete, it's time for an initial ABA assessment. All ABA assessments from Butterfly Effects can be conducted in the child's home, where they feel most comfortable. This also allows us to evaluate the child in their family environment.
When our masters prepared board-certified behavior analyst (BCBA) arrives for the assessment, they first meet with the child's parents and any other caregivers to determine how we can best serve the family and what priorities are most important.
Next, the BCBA will engage with the child (usually through play) and evaluate how they respond to certain instructions, demands, and environmental changes. Parents are welcome and encouraged to be present for the assessment, which usually takes about four hours.
After the assessment is complete, they review their findings with the family and provides a recommendation for ABA therapy, including the recommended number of service hours per week.
12. How is service intensity determined?
Service intensity is determined based on multiple factors such as age, development level, severity of behaviors and family goals. Every treatment plan and intensity recommendation is determined after the board-certified behavior analyst conducts the initial assessment and creates a individualized treatment plan for the child.
13. How do I get started with ABA Services?
To get started with ABA therapy with Butterfly Effects, family members can complete this form or call 888.880.9270. From there, our client services team will guide you through the three steps to begin your ABA journey.
To expedite this journey, it's helpful to have the following documents required by most insurance companies.
A copy of the front AND back of your child's insurance card.
The comprehensive diagnostic evaluation for your child signed by a Clinical Psychologist or a MD that includes standardized testing and scores.
A referral for ABA therapy signed by a physician that notes the diagnosis code for autism (F84.0). This is sometimes written on a prescription pad.
Butterfly Effects is here to support your patients
Hearing "your child has autism" is never easy, but it's important for parents to know they aren't alone and there is hope. Butterfly Effects currently provides ABA therapy services in 12 states, with additional locations on the way.
To learn more about ABA therapy and how Butterfly Effects changes the lives of children with autism and their families, get started today.
---